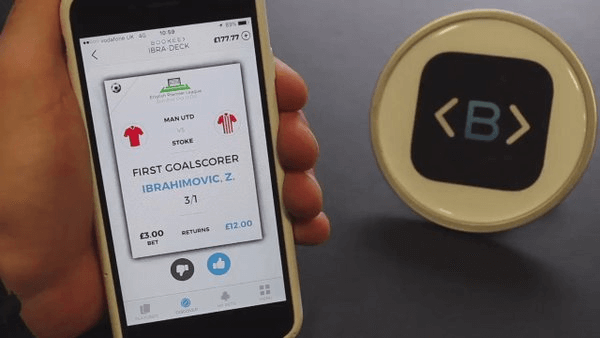 Sports betting operator Bookee is launching social betting app with a Tinder touch.
UK-based sports betting company Bookee is introducing itself to UK punters through a social betting app. It aims to fuse online sports betting and Tinder functionality to enhance betting activities. It recently rolled out the Bookee social betting app. It aims to make betting more personal and social for frequent bettors and mobile users. It omits options to emphasize on simply agreeing or disagreeing to bet.
What's the Catch with Bookee?
Adam Kalmanson and Adam Wilson co-founded Bookee. The Adam duo are both alumni of UK betting companies William Hill and 888 Holdings. The Adams emphasized that one of the reasons they developed the Bookee social betting app is to provide a more convenient means to bet via mobile.
The Bookee founders want to offer a great user experience without alienating some traditional punters. This is why Bookee's interface showcases an old school betting process by showing players a wide range of betting categories. Categories are mostly sports betting products. These can also feature accumulators, half-time and full-time selections, and long-odds wagers.
How Bookee Works
Here's how Bookee works. Bettors can choose a category then it will show the bettor a random set of small-stake bets. The great thing about the Bookee app is that it observes a punter's betting behaviour. The app adapts to a punter's preferences and style of betting which makes the app suggest betting tips. It's like having a virtual tipster on your phone. Bookee also has the Discover tab that enables punters to analyse which betting options are available for every category.
So where does the Tinder touch comes in? The app shows the betting choices or tips then the bettor picks 2 options. If the bet tip isn't good, then he swips left and presented with a new bet option. If he likes the bet choice then he swipes right. There's a great amount of momentum for bettors using the Tinder approach. Bookee's slogan says it all "Swipe. Bet. Done!"
What's Next for Bookee?
Bookee's founders says that it aims to launch the app on Android in early 2017. The Bookee social betting app is now available for Apple users. UKGC-approved betting tech provider FSB Technology is the parent company of Bookee. Bookee is its white label which provides the app its betting odds and tips.