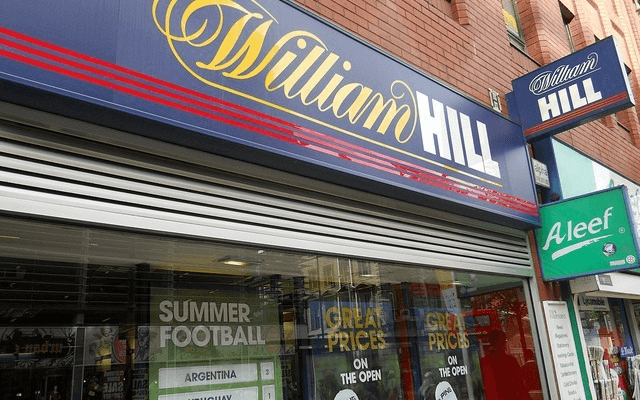 William Hill is determined to improve its growth rates after it cancelled the Amaya negotiations.
William Hill interim CEO Philip Bowcock is now exploring a handful of better venues for the company's growth. The popular UK gambling company is adamant to venture out and seek better growth strategies after failed acquisition attempts and merger discussions.
"The Group has continued to focus on the four priorities set out by Interim CEO Philip Bowcock – online, technology, efficiencies and international – to deliver value for shareholders and will also continue to consider strategic alternatives where they have the potential to create shareholder value."
William Hill seems to be optimistic after its merger attempts. Its strategic alternative will be an interesting area to look at. William Hill has recently been struggling to make some room for growth and improvement for its online business and digital business developments.
William Hill Looking at Alternative Growth Routes
The gambling industry continues to embrace digital platforms. Digital is now the gambling industry's go-to destination for increased customer acquisition and marketing programs. William Hill's online business developments are catching up already. Its operating profits for 2016 have been in the range of £260-280 million. It's proof that even without Amaya, William Hill has yet to explore opportunities for growth and progress.
Let's take a look at some growth routes for William Hill:
Increase Market Shares
William Hill's UK operations accounted for 84% revenues for Q1 and Q2 in 2016. It is active in the Australian market, but needs to boost its share prices in the US and other EU markets. It's a fact that the gambling markets in Australia and UK are very competitive. Sports betting has yet to be legalized in the US which suggests a meager of growth.
The company is looking to make the most out of its increasing revenues. Tactical initiatives are in place to further recover its online market share. While it's possible to retain stable revenue margins, it will be a gradual uphill climb to increase its revenue in existing markets. This is why increasing its market shares will benefit the company.
Expand Existing Markets
An expansion strategy needs to take place to increase its ROI. William Hill should augment its marketing and promotions program in order to entice new customers who aren't really gamblers. It needs to introduce poker, online slots, and other mobile casino games to a new target audience.
With this in tow, William Hill should invest heavily in digital marketing. The online gambling industry sees a potential audience in millennials. The demographic accounts for the highest usage rates for digital and mobile devices. It needs to plan its marketing via relevant digital channels to reach millennials.
Enter New Markets
It's a no-brainer if ever William Hill decides to penetrate new markets. It's a practical route for growth yet it is without challenges. While it's a difficult approach to put up physical betting outlets outside of UK, online sports betting seems to be the solution to extend its reach. European countries have already legalised online sports betting and fantasy sports betting.  The idea here is to enter markets that have low taxation to improve profit margins.
Augment Its Gaming Portfolio
William Hill can achieve a great push through online gambling legalization in European countries. It might be very well to bolster its gaming portfolio by adding daily fantasy sports betting an eSports betting. Fantasy sports have been growing in Europe. Most punters feel that it's more "decent" compared to online slots and casino table games. eSports betting is another growing market. The idea though is how to offer these new games to a new market and alternative audience.