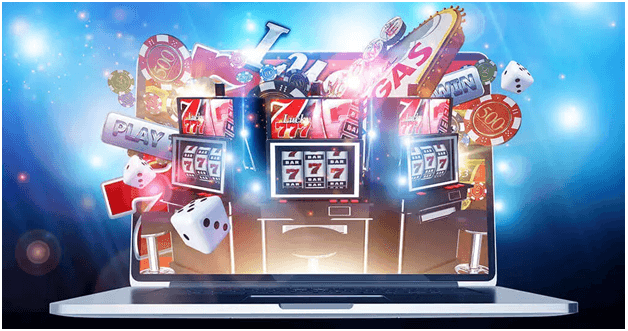 Online casinos that are not legit or regulated always have a dispute with players. Often this dispute is related to cashouts or not paying the players their winning amounts. If you will search the web you will find hundreds of such rogue casinos that at first offer lucrative bonuses to players luring them to play at their site and make deposits, but when it comes to paying out they either don't do so or create ruckus over the winning amount.
That's why it is always recommended to play at the best and well regulated UK online casino. You can look at online casino reviews at authenticated sites, know from players, visit casino audit sites and governmental consumer protection agencies and find about the bad casinos to avoid them. This means you should first screen online casino prior to sign up with them and note their terms and conditions as well as test their customer support.
So if you ever get trapped in a bad situation at online casino or have a dispute with them over payback or any other issue you can do the following:
Start the dispute with a casino with their UK support team according to their complaint handling protocol
Contact a UK Gambling Commission approved dispute resolution organisation chosen by the casino
Choose the ADR that is the most appropriate for your case
Know what are your rights according to the UK consumer law
Be patient and don't underestimate the costs associated with the mediation even though filling for one is free
Take your case to court but make sure you have a good case, before you proceed contact the Citizen Advice for a detailed analysis of your case
1. Contact the casino support team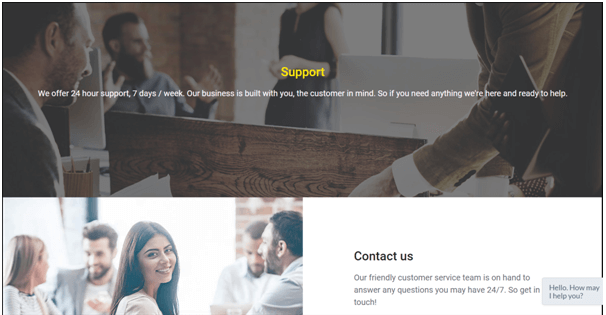 As a first step you need to first contact the casino customer support. Do some research and find out the casino's terms and conditions once again before approaching them. Send the support team the section in the terms and conditions that relates to the dispute at first and request feedback and advice on how to handle the situation. Furthermore, you need to give them all the details regarding the issue with dates, transactions amount, and anything else that can help solve your case.
If you are dissatisfied with the investigation and the outcome you can move further with the complaint and contact dispute mediation institution like: ADRg,CEDR and IPCA that can handle the case for you.
2. Contact an alternative dispute resolution party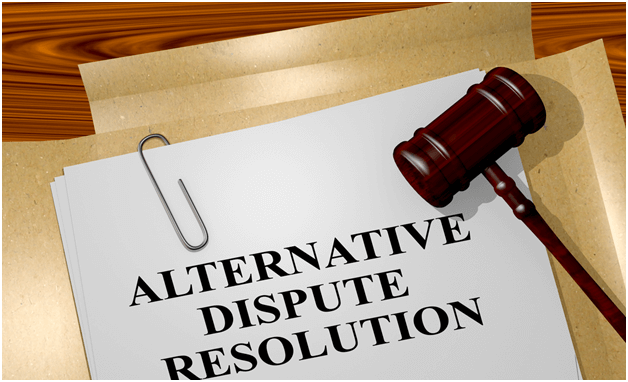 Take your complaint and contact an external party that can look deeper in to the issue. Every casino is obligated by the UK Gambling Commission to provide you with at least one alternative resolution bodies such as: Citizens Advice, ADRg, CEDR, ECOGRA, IPCA and many others. On average solving such issues takes about 90 days after the mediators contact the operator on behalf of the player, however, this might differ on a case to case basis depending on the complexity of the dispute. While initiating a conversation and starting a claim with and ADR is free of charge for you, there might be expenses related to seeking information to support your case.
Even if contacting an ADR is what the UK Gambling commission recommends, there are further steps you can take in case you are not happy with the results and outcome of the work an ADR did for you. Thus, you have the option to take the case to court.
3. Filing a case at court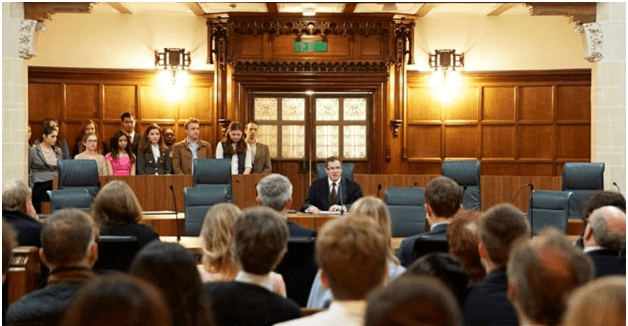 Get informed about your rights and under which claims you should sue the casino before proceeding with this. Generally, disputes between operators and players fall under the UK Consumer Rights act from 2015 due to the fact that when you complete any financial transaction as an individual you are initiating a contract with a business according to UK law and therefore your claim and protection falls under the UK consumer law act.
The UK Gambling Commission has two essential requirements from operators when issuing a new licence which are fairness and transparency.
By fairness the UK licence issuer means also, but not only to the way casinos handle disputes with their players and the casinos ability to find an objective and impartial solution to the issues raised by players.
Transparency on the other hand refers to the ease by which a player's can find the information it needs to make a conscious and legitimised decision to play at an online casino, by this we mean updated terms and conditions, bonus terms, ease to find correct information about their support team and how to proceed in case of a dispute.
Before you proceed to court it is advised to reach out to Citizens Advice and seek objective guidance on the relevance of the case and chances to win.
List of Alternative Dispute Resolution Providers approved by the UK Gambling Commission
ADRg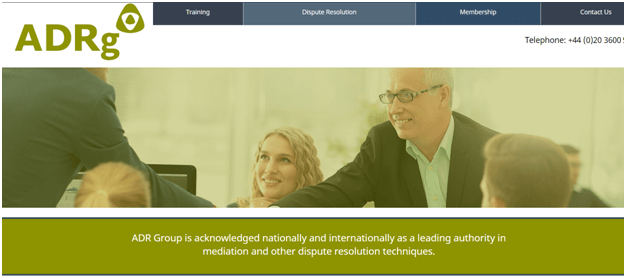 One of the oldest dispute resolution providers in the UK market are the ADRg express which has as main focus the resolution of disputes in the online environment. Their approach is based on them having the right technology to offer hosting of virtual mediation services and trained staff that can handle the complexity of such cases. As mentioned earlier costs may occur in mediation although taking a step in this direction is free, some added costs related to procuring the necessary documents to open such a claim. Worth noting is that ADRg splits claim in to 3 distinct categories: £5000 or less, £5000 to £15000, £15000 or more. Yet, they specialise in smaller claims under £15000 even though their panel members are able to handle claims of any sizes.
Website: www.adrgroup.co.uk
E-mail: info@adgroup.co.uk
Phone: +44 (0)203 600 50 50
Email: casemanagement@adrgroup.co.uk
Opening hours: Monday – Thursday: 09:00 am – 05:30 pm, Friday: 09:00 am – 05:00 pm
Address: International Dispute Resolution Centre, 70 Fleet Street, London EC4Y 1EU
Bacta ADR Service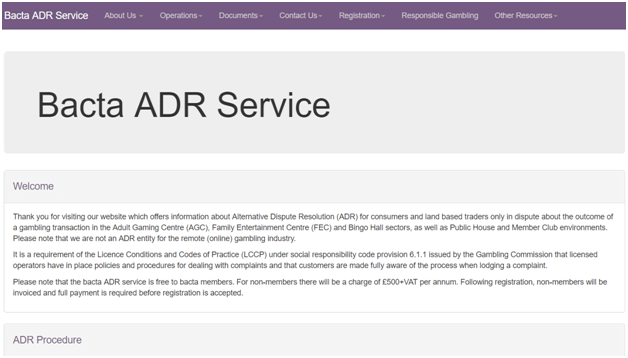 Specialized dispute resolution entity in solving conflicts between customers and operators in the gambling industry. The company operates only in English language and complains submissions can only be processed in that respective language. Your claims can be submitted online and will be processed in a timely manner. On the website Bacta ADR Service provides a complete list of the operators that are registered for their services. Find the full list here
Website: http://bactaadrservice.org.uk
Email: enqs@bactaadrservice.org.uk
Address: Bacta ADR Service,29-30 Ely Place. London, EC1N 6TD
Centre for Effective Dispute Resolutions (CEDR)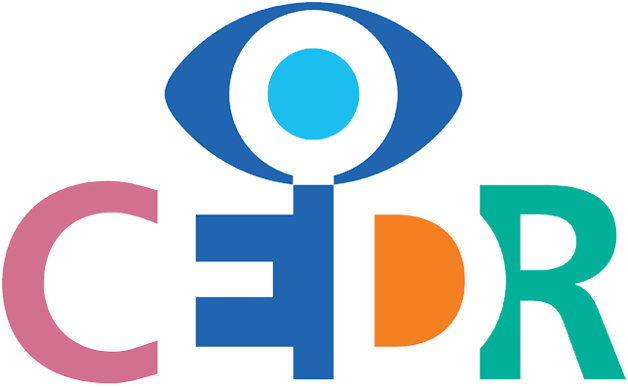 Founded in the 1990 the Centre for Effective Dispute Resolutions or CEDR is an alternative dispute resolution body based in London. It's organized as a non- profit organization and it does not have gambling as its core business, with their focus being on commercial disputes in general. However, CEDR is the world's largest conflict resolution and management group and they have a vast international experience with more than 50 different jurisdictions worldwide.
Website : www.cedr.com
Email: info@cedr .com
Address: International Dispute Resolution Centre, 70 Fleet Street, London, EC4Y 1EU, United Kingdom
eCommerce Online Gaming Regulation and Assurance (eCOGRA)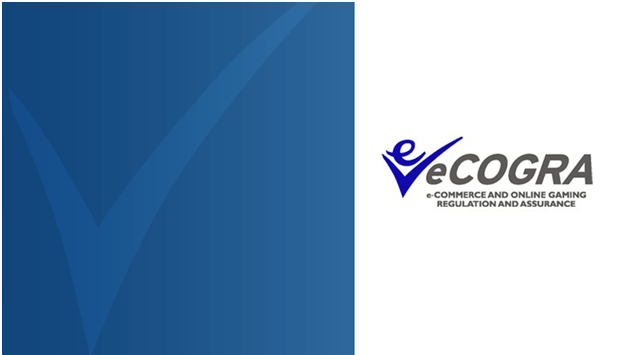 It's a London based internationally approved agency that conducts testing, certifications, player protection and develops standards for the igaming industry. The body is also a leading international and approved testing agency and certification body focusing on the certification of online gaming software and the audit of Information Security Management Systems. Furthermore, they also specialize in conflict resolution between online casinos and their customers. The organizations objective is to achieve player protection, fair gaming and responsible conduct by operators, software providers and other relevant service providers. eCOGRA provides players with a detailed guide on how to proceed with disputes with a eCOGRA approved site. After you go through their policy and regulations sections they provide your with a dispute form that take about two weeks to go through after filing in the complaint.
Website: www.ecogra.org
Email: info@ecogra.org
Address: 2/F Berkeley Square House ,Berkeley Square ,London ,W1J 6BD , United Kingdom
Independent Betting Adjudication Service (IBAS)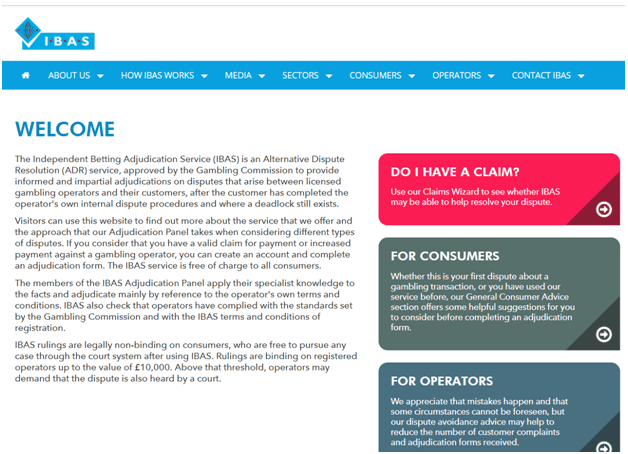 Acts as an impartial adjudicator on disputes that arise and haven't been solved by the casino's customer service internally. They act as an impartial part in the process meant to find a solution to the opened claim by a player towards an operator. IBAS is an organization endorsed by the Under-Secretary of State at the Home Office and the approval of the trade associations. Founded back in 2007 the decision was made due to the lack of professional assistance in the betting industry. However, the entity has as main focus betting and not online casinos, so if you have a conflict with an operator that offers both this might be the best place for you to seek help and advice.
Website:www.ibas-uk.com
Email: adjudication@ibas-uk.co.uk
Phone: +44 (0)20 7347 5883
Address: PO Box 62639, London, EC3P 3AS
Independent panel for Casino and Bingo Arbitration (IPCA)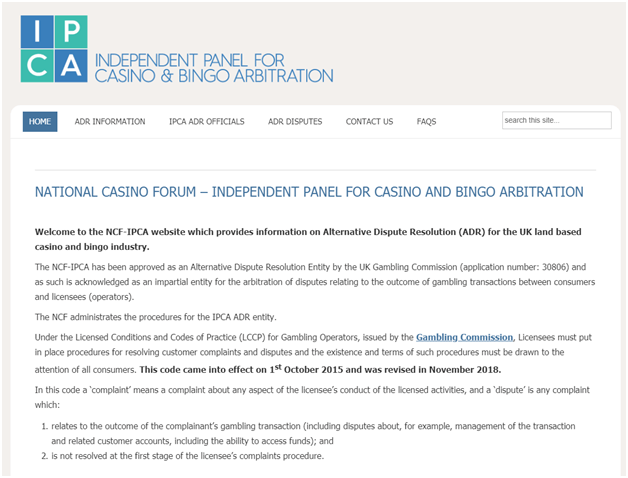 IPCA is an organization focused strictly on the British gambling sector and disputes related to it. The organization's website offers detailed information on how to avoid conflicts and also how to solve casino disputes on your own.
Website: http://www.ipca.org.uk
Email: info@ipca.org.uk
Phone: +44 (0)20 7932 0751
Address: Carlyle House, 235 Vauxhall Bridge Road, London, SW1V 1EJ
Pro Mediate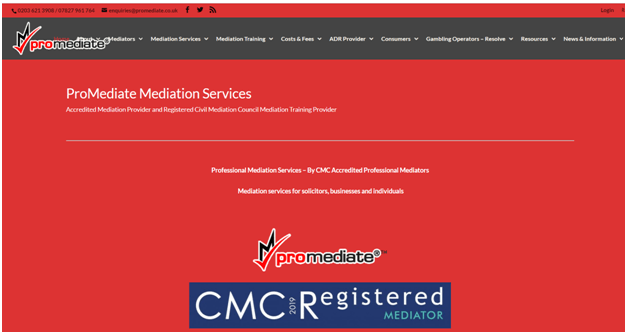 Oriented towards all forms of mediation Pro Mediate is also certified by the Gambling Commission for the arbitration of gambling related dispute. Their website provides a multitude of information in the form of study cases of claims they have handled, paper work and the possibility to make an appointment with a mediator online directly and discuss your case in detail before opening a claim against an operator.
Website: http://www.promediate.co.uk/
Email: enquiries@promeditate.co.uk
Phone: +44 (0)7824 704826
Address: Brow Farm, Top Road Frodsham, WA6 6SP
How to test an online casino for their fairness and trustiness?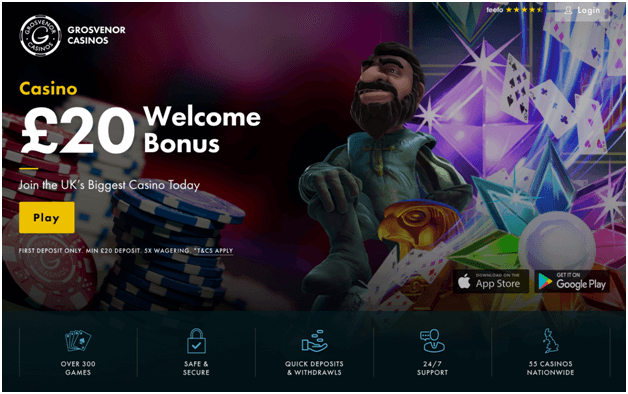 There are so many online casinos and finding a trustworthy casino is the first and most essential step in avoiding the frustration a hustle of disputes with online casinos.
Do bit of effort in to researching the reputation of the casino on forums, review site and checking out casino blacklists.
Test the Customer support for responsiveness, join player forums and engage in conversations regarding payouts and casinos reputation with them.
Best way also is to test the casino by playing free spins and always read the terms and conditions as they differ from casino to casino even in the same category of deposit bonuses.
Find the casino's terms and conditions before you make any deposits or agree to the terms will surely help you avoid casinos with predatory bonuses. It's noteworthy that once you agree to the terms and conditions you are bound by them and any issues you might have will be solved accordingly.
Remember that other than the general terms every single casino has a separate set of T&C linked to promotions, tournaments and VIP bonuses. Such terms and conditions often overwrite the general terms and conditions you initially went through.
Finally be positive as not all online casinos in UK are unfair. Most online casinos care a lot about their reputation online as it represents their main means of acquiring players, consequently they would rather stick to their complaints procedures and launch an investigation instead of gambling with their reputation if you ever find a dispute at the online casino where your winnings are withheld.