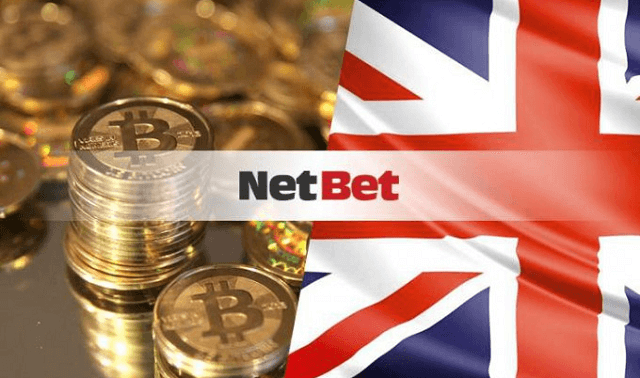 NetBet is now accepting Bitcoin as payment for sportsbook and casino payments.
The UK Gambling Commission has recently approved NetBet to be the first licensed sportsbook and casino online portal to accept Bitcoin for wagers. Players can now bet on NetBet's wide range of products using the popular crypto-currency.
Players Can Use Virtual Currency to Place Bets
The online casino operator has yet to announce if it will also enable players to use Bitcoin to wager on its poker website. A single Bitcoin is currently valued around $702. NetBet's customers are given an option to transfer the Bitcoin funds to load up their accounts. It's currently exclusive to sports betting and casino wager at the moment.
Alexandre Mangaud, a spokesperson for NetBet, said: "We have been looking at digital currencies for some time now; it has a growing user-base and was something we wanted to offer our customers. Since Bitcoin is new to the regulated gambling industry in Europe, we've worked closely with our payment processing partners to ensure that the addition of this new payment method meets the UK Gambling Commission regulatory requirements," says Alexandre Mangaud, NetBet's spokesperson.
NetBet Working with Bitcoin to Ensure Fund Security
NetBet has been recently collaborating with Bitcoin's online payment provider. The UK gambling operator aims to implement appropriate requirements adhering to UKGC's regulations. BitPay has emphasized that their checkout service will enable NetBet customers to continue playing games and placing bets without worrying about Bitcoin fund security concerns.
A number of multi-national companies such as Microsoft, Virgin, and Dell are already accepting the virtual currency as payment. NetBet is now the pioneer sportsbook to enable customers to use Bitcoin funds for wagers.
A Quick Look at Bitcoin's Value
Bitcoin is the world's first virtual currency. Satoshi Nakamoto introduced the digital asset system a few years ago and is considered to be the first decentralized virtual currency and the biggest in terms of market value.
There are a limited Bitcoins existing with 12.5 million Bitcoins made per block. It will amount to 21 million Bitcoins in 2140. The value of Bitcoin has juggled between $600 and $1,000 in 2013. It has dropped around $300 in 2015. Bitcoin's current value is at $702.