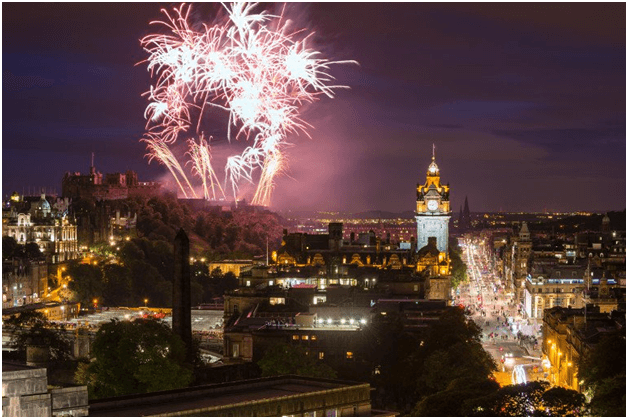 There are many real casinos in the UK where you can celebrate this New Year's Eve. With so many live shows, dance parties, slot game jackpot tournaments, fantastic food and drinks, all the casinos in the UK are glittering now for the extravaganza welcome.
Here find our pick for the best real UK casinos to celebrate New Year's Eve in style with full fun and entertainment.
1. Grosvenor Casino
Location: Various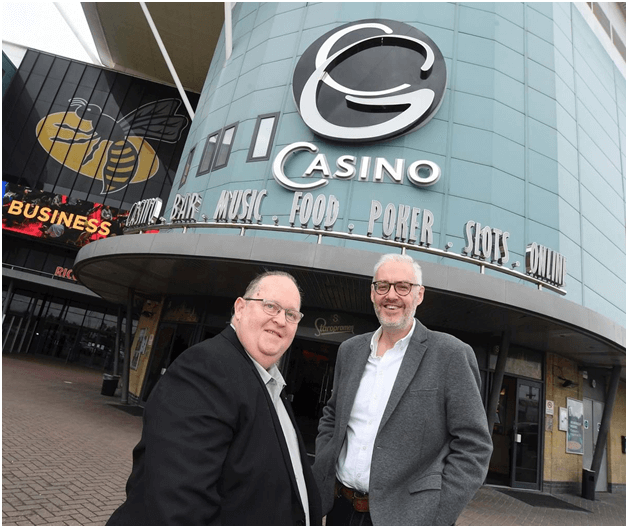 There are 53 Grosvenor Casinos in the UK to visit and enjoy New Year's eve. Besides a full glamour dinner at a fantastic price, you can have fun playing the live tables and slots, whilst enjoying a cocktail at the bar or the disco that will be starting from 9 pm. Head along to the Hollywood Glamour special dinner and for £60 this includes bubbly on arrival, a three-course dinner, table for the evening, half a bottle of wine per person, a drag show and more bubbly for the celebrations at midnight.
But if you would prefer to just enjoy the main bar and disco, this will be ticketed from 8 pm and the cost is £5pp – pre-book or buy on the evening. The disco starts at 9 pm and will run until 1 am with a free glass of bubbly to all at midnight.
For more information visit the website.
2. Empire Casino
Location: 5-6 Leicester Square, London WC2H 7NA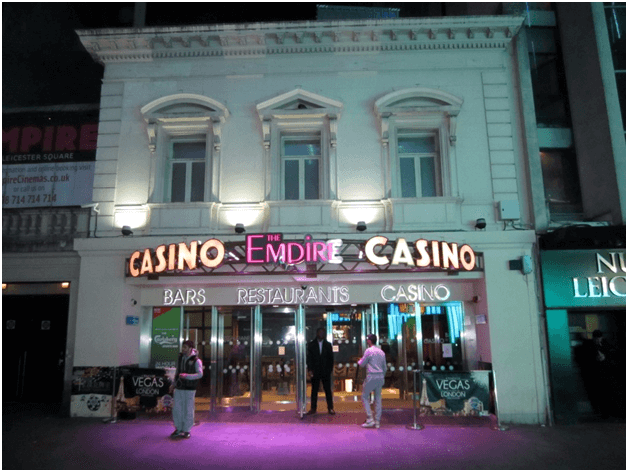 New Year's Eve at the Empire is not to be missed, They are laying on a spectacular dinner and have usual top-rate entertainment. Remember, you can party all night long in the Empire Casino! Package includes a glass of bubbly on arrival and a fantastic four-course meal in FuLuShou served at 9.30 pm. If you want to play games then the casino offers special bonuses on slots, poker, and table games. Boasting two giant screens, plus 14 more spread around the sports bar, it's a guarantee you will not miss a minute of the action in your favorite sport. From Premier League football and cricket to NFL and Aussie rules football, they have all sports covered 24/7.
The Empire sizzles with creativity when it comes to culinary skills and bar-tending talent. Their extensive Players' Menu features the best bar food you'll find in the West End. And don't miss the cocktail-making magic in the Icon Balcony Bar to enjoy drinks.
3. Rendezvous Casino
Location: Brighton Marina Village, BN2 5UT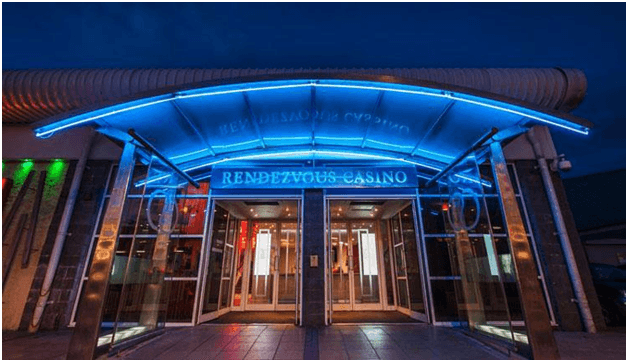 Rendezvous Casino is welcoming with a party dedicated to the best dance music on earth – the Ibiza club. Let their Ibiza Club Classics tribute transport you back to the Med on a party high. Enjoy a three-course dinner, a glass of fizz at midnight, and their resident DJ into the early hours. £45 per person. Arrival from 8 pm/Dinner at 9 pm Click here to find all the party packages that you can grab at this casino.
4. Sportsman Casino
Location: Old Quebec Street, London W1H 7AF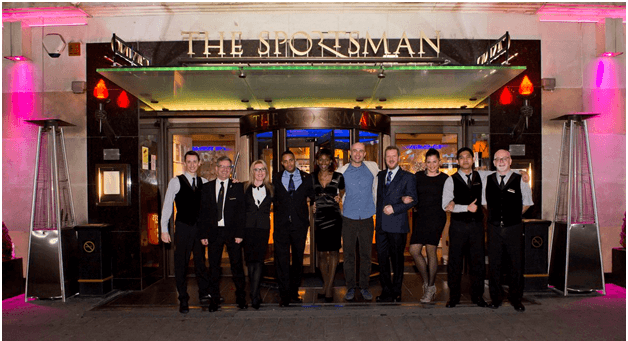 At Sportsman Casino, join their award-winning restaurant Zaman which is the perfect setting for you and your friends to get into the festive spirit. Enjoy a luxurious three-course meal and live entertainment including a chance to try your hand on their gaming table. Starting from just £30 per person treat your taste buds to a luxurious three-course set menu. Experience live entertainment followed by a DJ to keep you partying into the early hours.
5. Genting Casino
Location: Various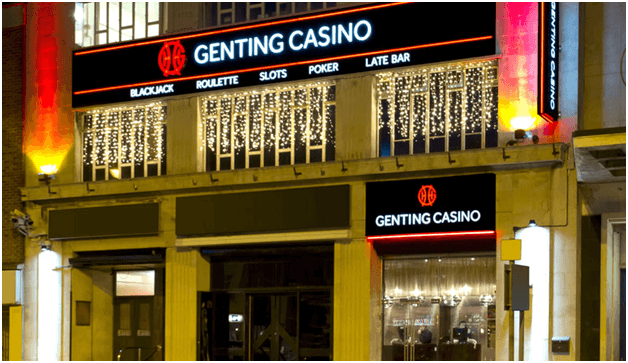 Genting Casinos are located at 30 different places in UK. Opting for gaming as part of their Christmas and New Year party will give you a real casino experience. This will include "learn to play" sessions of Roulette or Blackjack; giving you and your party valuable casino gaming knowledge.
Thursday – Saturday – Three-course Christmas meal & Gaming experience for just £42 per person.
Thursday – Saturday – Three-course Christmas meal for just £32 per person.
Sunday – Wednesday – Three-course Christmas meal & Gaming experience for just £34 per person.
Sunday – Wednesday – Three-course Christmas meal for just £24 per person.
To celebrate your New Year's eve in style, come along to Genting Casino Reading and enjoy great entertainment, an exciting casino atmosphere, and delicious food. Enjoy a delicious four-course meal for only £50 per person.
6. Manchester 235
Location: Great Northern Warehouse, 2 Watson Street, Manchester M3 4LP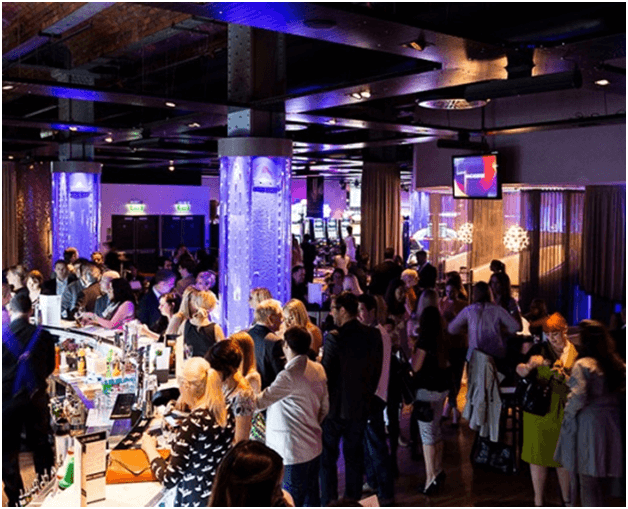 Welcome the new year with a party you'll never forget in the Private Events Suite at £45 per person. On arrival glass of bubbly and a Four-course dinner are served. Then learn to play sessions on Blackjack and Roulette. Live entertainment begins at 8-11 pm, and DJs until midnight.
Live music entertainment and a DJ set to keep you on the dance floor all through the night until 6 am a Vegas Bar
Join VIP Vega Booth at £350 per booth and get Bottle of Laurent Perrier NV, 10 bottles of beer and survivors bacon or egg butties at 2 am
For a private party, you can hire any private events room, Icon VIP Lounge or James Martin restaurant which is available throughout December!
Now visit any of the above casinos that are near you or you wish to visit and have fun with your family and friends celebrating New Year's Eve with new hopes and success. Also, visit online casinos in the UK and try to be a lucky winner in New Year.