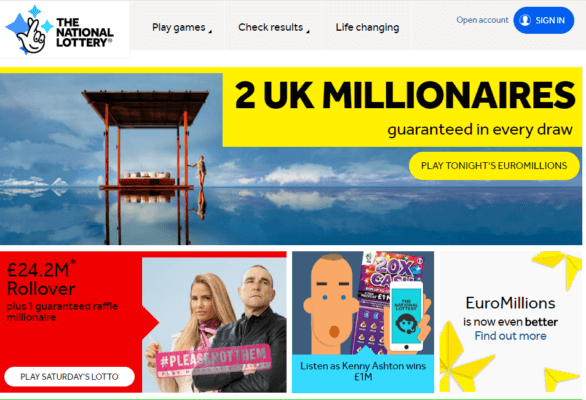 Who can remember the launch for The National Lottery back in 1994? Noel Edmonds was the host and John Major launched it. 21 years on and it's still going strong and has made over 3,700 millionaires. Can you believe they have paid out £53 billion in winnings!
Here are 10 other facts about The National Lottery.
14th November 1994 the UK National Lottery was launched. However the first draw happened on the 19th November 1994.
The National Lottery has raised over £32 billion for charities and voluntary organisations.
According to studies, approximately 70% take part in the National Lottery on a regular basis
85% of the UK population recognise The National Lottery logo which is the crossed fingers
More than 96% of the UK population either work or live within two miles of a Lottery terminal.
Imagine winning a prize every week for the first 26 draws of the Nation Lottery, well that's what Wayne Elliot from Deal in Kent did!
If you live around the Stevenage or Hitchin area and bought a EuroMillions ticket for the draw on 8th June 2012, you could have been a winner! This is the largest unclaimed price for the EuroMillions. It was worth £63,837,543.60!
You have one in 13 chance of winning the EuroMillions.
EuroMillions was launched in February 2004
It was reported that The Queen won £10 on the first Lottery and did you guess the headline?! "ONE'S WON"
There have been more National Lottery millionaires with the Birmingham postcode than any other. Followed by Glasgow, Newcastle and Belfast.
Lotto games you can play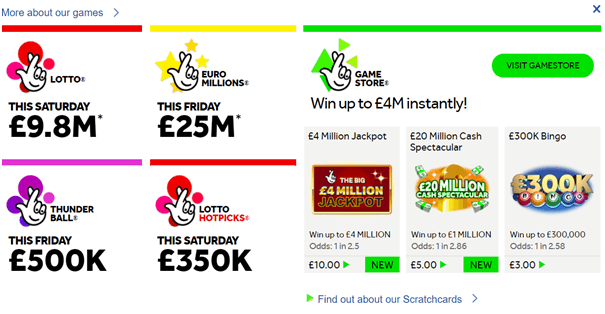 Play Saturday lotto
You simply choose your numbers once you've bought your ticket. You can then play with these numbers as often as you like. Simply select play slip and get you will provide the millionaire raffle number for each play. You can buy multiple tickets up to ten play slips at a time and play up to seven lines of numbers on each play slip. You can play by direct debit and you can choose to play your lotto numbers.
Euro Millions
Play Euro Millions where you can choose your lucky number in your ticket. You can buy multiple tickets and play up to seven lines of numbers on each play slip.
The European Millionaire Maker Prize is €1,000,000 which, for UK winners, will be converted to Sterling and topped up by Camelot so that the total prize awarded is £1,000,000.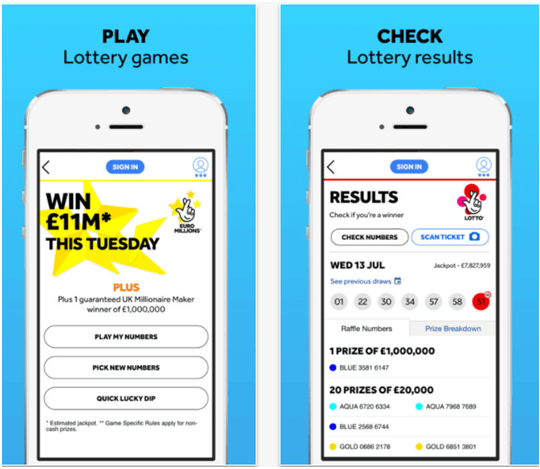 Thunderball
Thunderball lotto you need to select your lucky numbers and choose your draw and play. Play Thunderball every Wednesday, Friday and Saturday!
Lotto Hot Picks
Match three and win £800 – bigger prizes for fewer numbers in this lotto game.
Note that you must be 16 or over and physically located in the UK or Isle of Man to play these lotto games