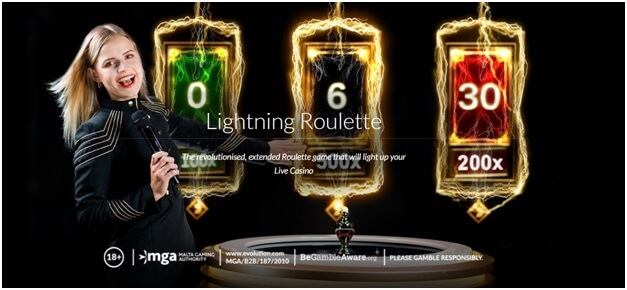 Lightning Roulette is the game variation of standard roulette game. Powered by Evolution gaming Lightning Roulette is a live casino table game of roulette found at online casinos of UK. This extended Roulette game offers a unique player experience. All the usual Roulette bets are here, plus extra chances to win with added Lucky Numbers and Lucky Payouts.
Lightning Roulette was awarded Product Innovation of the Year at the Global Gaming Awards, G2E Las Vegas and EGR's Game of the Year, voted for by operators of the sector.
How To Play Lightning Roulette In UK?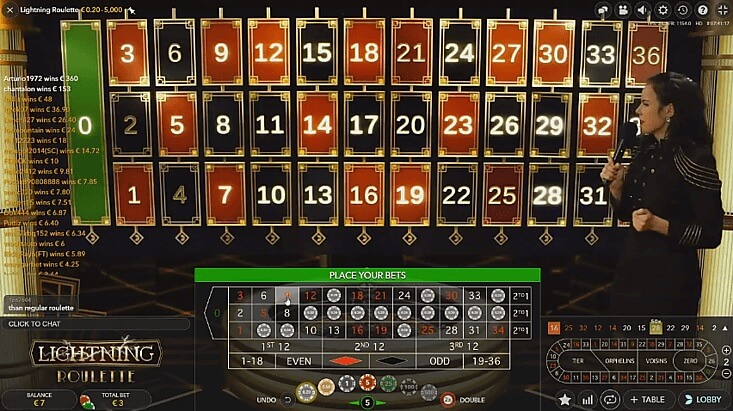 You can play Lightning Roulette on your PC, Tablet or Mobile.
All you need is to pick any of the gaming device and join the best UK online casino
After all the formalities of joining the casino make a deposit with real money to play lightning roulette
In accordance with UK regulations, you are required to verify your identity before you can deposit and play. The quickest and most convenient way to do this is uploading your documents to NetVerify by Jumio, a fast and secure service that can take less than 2 minutes at most of the online casinos like 32 Red Casino.
The online casino requires your ID proof like a driving license to verify your address. Otherwise, a valid passport will be accepted. An ID card may also be used for certain countries.
Also, you need to submit a bank statement, utility bill or official letter showing your full address. This document must be dated within the last 3 months.
Alternatively, you can contact online casinos support team if you find any difficulty in verifying your ID.
Now head to games lobby or live casino section and search for Lightning Roulette.
Lightning Roulette is played on the standard wheel, which has 37 pockets – 0 (Green), 1-36 (divided between Red and Black).
It follows standard Roulette Rules. After your bets have been placed, a number of 'lucky numbers' and the worth of each lucky number is created by the random number generator.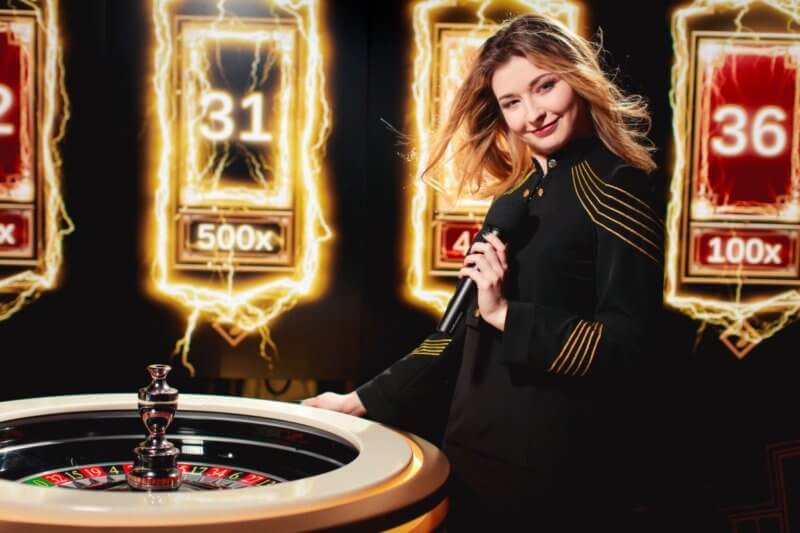 Each game round features from 1-5 lucky numbers, and each lucky number will pay out from 50X your wager, up to 500X!
Those payouts refer to Straight Up bets on that number. Non-multiplied Straight Up Bets will payout a standard 29X. All other bets such as Splits, Corners, Red/Black and Dozens pay the same as standard Roulette.
Lucky Numbers Payouts: Up to five lucky numbers can be generated in each game round, with multipliers of 50X, 100X, 200X, 300X, 400 or 500x on each lucky number.
Suppose you place a Straight Up bet on numbers 9, 18, 27 and 35. Your bet is then accepted and the random number generator produces three lucky numbers – 7, 14 and 18, with payouts of 50X, 200X and 300X. The roulette ball lands in pocket 18 meaning you are paid out on your wager at odds of 300 to 1. The ball must land in a pocket that has become a lucky number to get an enhanced payout. All lucky numbers and their respective payout values are generated completely at random. If in this example, the ball landed in pocket 27, you would be paid out at odds of 29 to 1.
The optimal Return to Player (RTP) percentage is 97.30%. RPT is based on the optimal strategy for Split, Street, Corner, Line, and all outside bets.
Features of Lightning Roulette
There's an electrifying User Interface for maximum player thrills, too, and it's all set in a stunning black and gold Art Deco environment. It's the most impressive production yet, and a sure way to light up your Live Casino.
Playing this game will give you more electrifying thrills with unique random multipliers that increase payouts by up to 500x. Designated 'Rebet & Spin' and '2x Double & Spin' buttons, as well as the option to stop the spin at any time results in faster and easier gameplay. You can even zap straight into the live version of this game through the unique GO LIVE button.
With massive multiplayer scalability, Lightning Roulette can be played by a virtually unlimited number of concurrent players.
As said above the unique Lightning Roulette is like no other Roulette game. Not only is it visually stunning, it also adds high-payout RNG Lucky Number wins to every game round.
But Lightning Roulette adds a whole lot more for an electrifying player experience and extra chances to win. In each game round, between one and five Lucky Numbers are struck by lightning and given multiplied payouts of between 50x and 500x.
With its involving game show-style environment with advanced sound and lighting effects, Lightning Roulette is unique and electrifying spin on traditional Roulette.
In Lightning Roulette, players can bet on the full range of Roulette bets just as they would in standard European Live Roulette.
However, they also get additional chances to win through randomly generated Lucky Numbers and Lucky Payouts (multipliers of 50x, 100x, 200x, 300x, 400x and 500x)
After all player bets are accepted, the amount of Lucky Numbers (one to five), the Lucky Numbers themselves and the amounts of the Lucky Payouts are randomly generated. Each Lucky Number pays one of the Lucky Payouts of between 50 and 500:1 if the ball lands on the Lucky Number and if the player has made a Straight Up bet* on that number.
Non-multiplied Straight Bets pay 30:1. All other bets such as splits, corners, red/black and dozens pay the same as standard Roulette.
Where to play Lightning Roulette in UK?
You can play Lightning Roulette at best UK online casinos. Here are the best UK casinos to play Lightning Roulette in UK.
1. Mr Green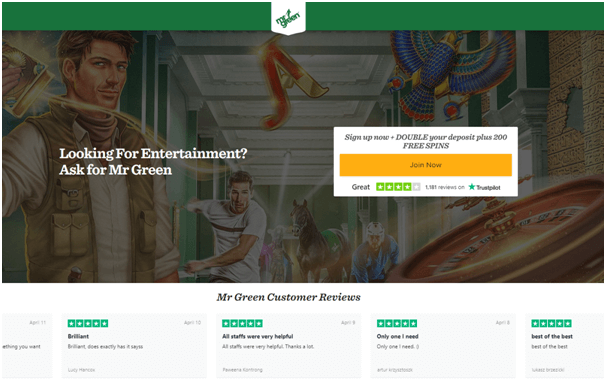 At Mr Green you can play Lightning Roulette with stakes from 0.50 – 10K. You are offered 100% deposit match up to €100.
2. Leo Vegas
At Leo Vegas you can Lightning Roulette with stakes from 0.20 – 5K. You are offered 100% deposit match up to €100.
3. 32 Red Casino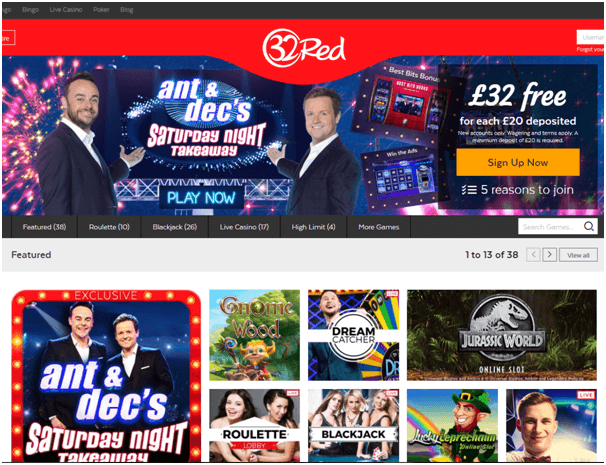 At 32 red you can Lightning Roulette with stakes from 0.20 – 10K. Join 32Red Casino today and get up to £150 extra to play Lightning Roulette.
4. Hopa Casino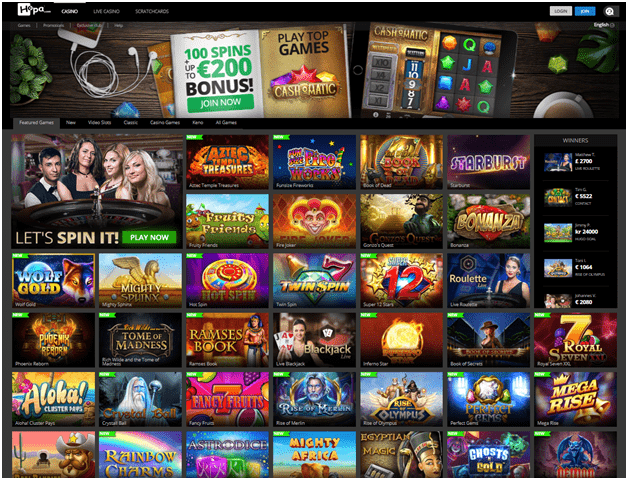 At Hopa Casino you can Lightning Roulette with stakes from 0.20 – 10K. Join Hopa Casino today and get 100% match bonus of £200 to play Lightning Roulette.