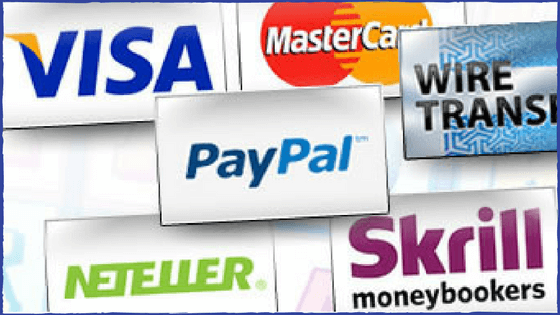 Online betting sites are great. Whether it is an online casino or a sports betting book, people are flocking to these sites. The online casinos allow people to play their favorite casino game and it gives them a chance to win big jackpots when they are there. The sports betting site allow people to wager on just about any sporting event that is taking place.
Most people visit these sites for a couple of reasons, but the main reason is the chance to win money. They may dream of hitting a multi-million dollar jackpot form one of the progressive slot machines at a mobile casino or they may be just trying to win a smaller amount. The thrill of winning is something almost everyone can enjoy.
In order to win real money at an online betting site, you have to gamble with real money. That means that you have to create an account with the online site and you have to find a way to fund the account that is set up. Most online betting sites offer different options for depositing money. They also have ways for you to withdraw your money. Most of the times the money is transferred electronically. This is the fastest and easiest way to do it, but it is not always the safest way to do your betting. You do not want your private information to be taken and you do not want to put your money at risk other than playing the games that you choose. Also most of the casinos accept credit cards be it from one of the Royal Banks of Scotland or from Lloyds Banking Group all work well with casino. Just check out with the fees and other charges if applicable.
There are some do's and don'ts that you can follow when depositing money online that will help you get what you want.
Do – Look at the banking policies of the betting website you are choosing
Don't – blindly give away your financial information to any website that pops up
Do – Read the terms and conditions of the website regarding their banking policies. This will tell you about the amount of time the deposit takes and any fees that may be associated with making a deposit.
Don't – Assume that all sites handle deposits the same way
Do – Choose a secure method of deposits. There are many electronic methods that have a reputation for being safe and secure. Credit cards and Neteller offer some protection to the people that use their services
Don't – Use a payment method you are not familiar with. Take the time to research any method that you decide upon.
Do – Check out independent reviews for a website especially in regard to their banking policies. If others have had problems, it could be a sign that the site is not as safe as you want.
Don't – expect all of the deposit methods to work the same when you withdrawal money from your account. Not all of the methods can be used for withdrawals and the amount of time it takes to process a withdrawal is longer than the time to process a deposit.
The last of the do's and don'ts are the most important.
Do – Use an online betting site. It is a great form of entertainment that can also be profitable.
Don't – Use a website that you don't feel comfortable with. There are plenty to choose from and you can find the one that you can trust.