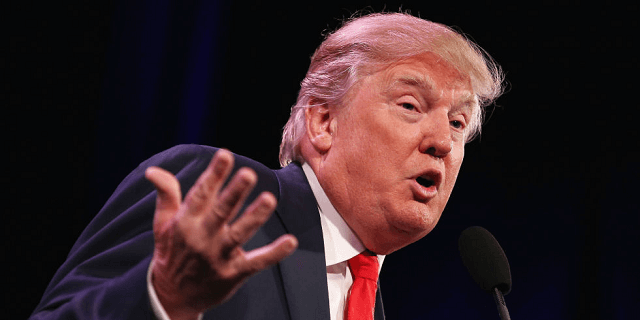 The U.S. Presidential Elections betting event is heating up in London.
A British gambler has recently wagered £200,000 on Republican candidate Donald Trump to win the 2016 U.S. Presidential Elections. The anonymous punter is poised to win £500,000 on top of the original bet sum once Mr.Trump overwhelms Democrat candidate Hillary Clinton in this year's most debated Presidential Elections in American History.
European Bookies are Raising the Stakes
The astounding £200,000 bet was placed on online betting portal Spreadex. The anonymous bettor has wagered the amount after bookies announced that the 2016 US Presidential Elections has surpassed betting event records. The number of wagers is expected to trample the EU Brexit betting event, the Euro 2016 championship, and the Derby.
Connor Campbell, a financial analyst at Spreadex, said: "It's official, the US election is now our single biggest betting event ever and we are seeing some huge bets being placed, including one customer who has staked £200,000 on a Trump victory."
European sportsbooks have raised the odds on Mr.Trump winning after another a bettor from Nottingham wagered a £37,000 bet on a Republican win. The bet has created a trend that British gamblers have wagered a handful of six-figure bets on both Donald Trump and Hillary Clinton to claim the U.S. Presidency.
Brits Place Hefty Bets on Clinton as Well
Popular sportsbook operator William Hill has reported that Senator Hillary Clinton has been receiving enormous amount of wagers as well. A customer called and has placed a bet at £150,000 on Mrs.Clinton to become America's first female president. Another bettor from Durham has wagered £183,200 on Mrs.Clinton in a two-part wager.
William Hill spokesman Graham Sharpe said:"The US election campaign has smashed all previous election betting records, with the biggest betting turnover for any political event, with £20m riding on the outcome industry-wide.
William Hill is expected to exceed a £4m turnover for the first time on a political betting event. The results are too close to call which makes way for a political bets bonanza in the closing hours of the U.S. Presidential Elections campaign.