Largest pub in the Wetherspoons chain opened last month in end of August and is located in a former casino and dance hall in Ramsgate, Kent. This is the significant addition to the nationwide chain of over 900 pubs will take over the former Royal Victoria Pavilion, which used to be a dance hall and land-based casino.
The Royal Victoria Pavilion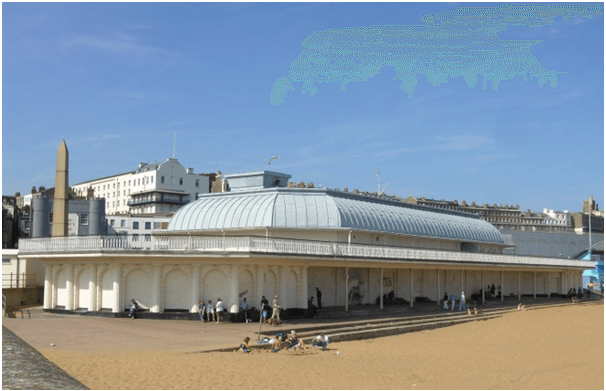 Constructed in 1908 by architect Stanley Davenport Adshead, the Royal Victoria Pavilion is located on Ramsgate's seafront. Over time its popularity as a multi-purpose entertainment venue waned. In 2008, the Rank Leisure Casino was moved to Westwood and the building was left empty. Then in 2011, there was a fire that caused a substantial amount of damage to the building.
Wetherspoons' development
As part of Wetherspoon's £4 million investment, the building is being renovated and expanded to include many of the building's original features, such as its circular windows and high ceilings, and some new ones. It was subsequently listed on the Victorian Societies' Building at Risk Register in 2013. Planning permission for a Wetherspoon at the site was granted in April and a lease deal with Thanet council followed shortly afterwards.
The pub giant started development work, following the clearance of asbestos, on October 24 2016 The refurbishment included the refitting of some of the building's original features and a new community space, capable of staging food markets and other events.

The plans also included a roof terrace, ground floor sheltered terrace facing the beach, and pavement cafe under the canopy area facing Harbour Parade. Remaining spaces in the building are subdivided and could be shops or cafes.
The public house will extend over two floors in total, just over 600sq m. The central section of the building are arranged as a self-contained unit on two floors.
A wood-paneled bar, numerous seafront terraces and even a grand staircase are some of the new features included in the plans. The interior of the building is quite elegant and will be quite a departure from the traditionally pub-style interiors of most Wetherspoons branches. This will be the largest in the Wetherspoons chain and may even be the largest pub in the whole country, according to the company.
Wetherspoons new pub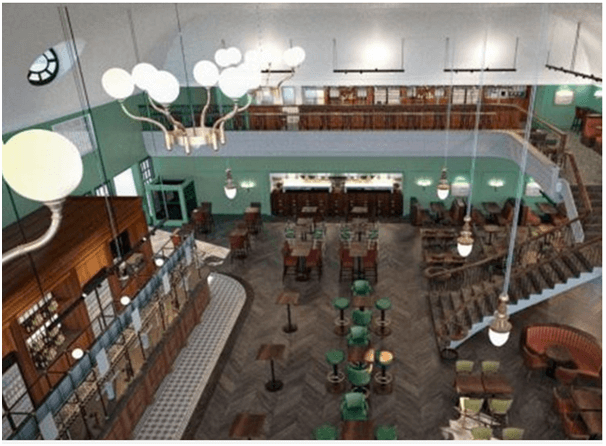 The latest addition to the Wetherspoons chain will create around 150 jobs according to Chief Executive of Wetherspoons John Hutson and said the company hopes to restore the pavilion to its former beauty in an attempt to ensure it plays an important role in Ramsgate. He hopes the pub will boost local businesses and give companies a reason to invest in the area. It should be noted that not all of the Royal Victoria Pavilion will be converted to a Wetherspoons; some spaces in the building will be rented out to be used for shops or cafes.