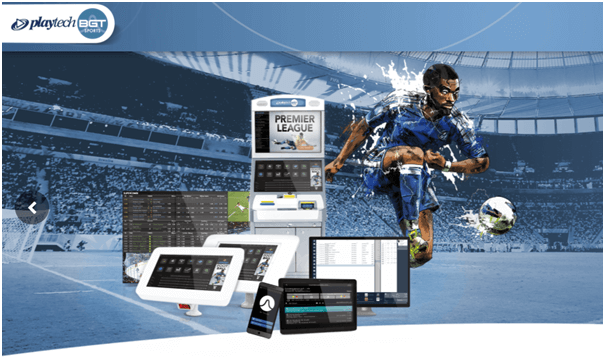 This month and coming months there are lots of activities in the field with domestic football season, soccer with Europa League, Premier league in the UK and so lately gambling software innovator Playtech has announced that the BetTracker product from its Playtech BGT Sports subsidiary that has gone live with a host of bookmakers including BoyleSports last month.
According to Playtech the BetTracker sportsbetting application, which can now also be utilized at shops run by BetFred, JenningsBet, Sean Graham and Corbett Sports, will allow punters to transfer any wager placed on a land-based venue's self-service betting terminal to their mobile device before subsequently collecting their winnings in cash at any of the same operator's outlets. The unique app provides players with much greater choice to improve the user experience and, in turn, boost incremental revenues in shops as it attracts new and existing customers alike.
Playtech declared that BetTracker, which is accessible via Apple and Android-powered devices, allows operators to "improve the multi-channel experience" for their retail customers as users can "monitor and cash-out shop bets on their personal mobile device" and is to moreover become available at Joe Jennings Bookmakers, David Pluck and Chisholm Bookmakers venues.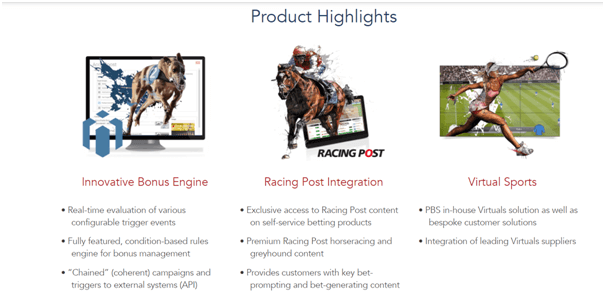 Features of the app
This new app will make a big difference in the lives of those who like to place bets on sports betting, and is a great addition to casinos powered by the software provider Playtech, which is one of the best developers available on the market.  Sportsbook enthusiasts who want to start this new experience with the next football season should download this free app on their mobile devices be it iOS or Android.
Unique opportunity to link retail and online business
No player registration required so punters can retain anonymity
Access tickets conveniently and check ticket status at any time and any place
Get the best Early Cash Out offer, even when away from the betting shop
Paperless ticket storage and archiving
As the world of online sports betting has come a long way both regarding the sports covered and the technology offered to bettors. Although digital sports books are already quite developed, offering a rich set of features for bettors, one of the main areas that we'd like to see improved is fund management. Deposits and withdrawals have become very easy with the leading sportsbook brands, but other transaction types, and the integration between digitally-placed bets and those placed at physical betting facilities, can still be cumbersome. The BetTracker will tackle this issue letting you monitor your funds across different betting platforms with ease.
About Playtech BGT Sports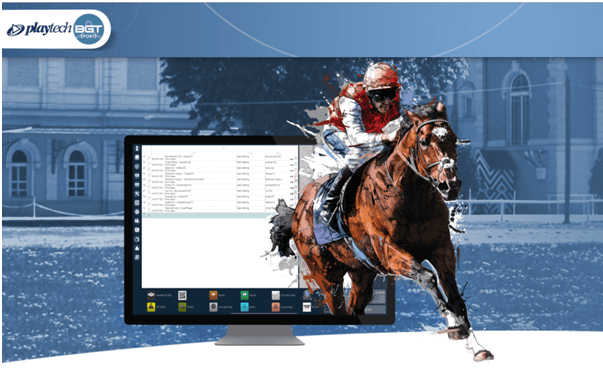 Playtech BGT Sports was created in 2016, following the acquisition of Best Gaming Technology and integration of other Playtech businesses into one sports division. Founded in 2005, BGT has been at the forefront of retail technology in the betting and gaming industry ever since. Their self-service betting terminals provide an automated wagering experience to customers in a variety of countries around the world. The newly established division, the powerhouse of sports betting, brings together Playtech Sports companies Best Gaming Technology (BGT), Geneity, Mobenga, Betologic and CSMS with more than 600 employees based in Vienna, Bremen, London, Malmö, Nicosia, Sofia and Kiev.
The terminals deliver a comprehensive variety of broadcast, data, and pricing models that are flexible enough to allow PBS's many operator partners to integrate their own pricing feeds and liability management practices into the system. Playtech BGT Sports offers products and services across both land-based and digital platforms and has a global footprint spanning four continents and multiple languages. Now with Bet Tracker app players will get much greater choice, improving the user experience and in turn, boosting incremental revenue in shops as it attracts new and existing customers alike.