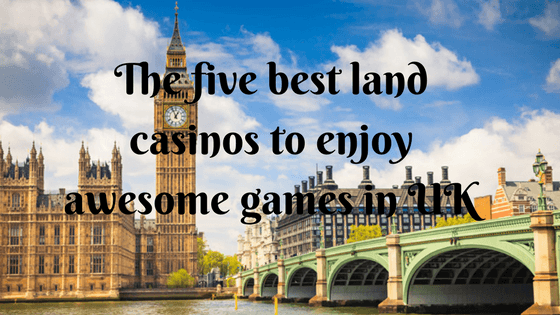 If you look at the casinos in UK you will find that there are hundreds of them in the country to explore. Looking back at the history of casinos in UK The Casino Club Port Talbot in Wales is believed to be Britain's first legal casino and was established in 1961 by gambling mogul George Alfred James. James opened several casino-cum-cabaret and fine dining establishments in the 1960s, including the Charlie Chester Casino and Golden Horseshoe in London and the Kingsway and Grand Casino in Southport.
The Gaming Act 1968 liberalised the law, paving the way for more commercial casinos. The first very popular game was Chemmy, popularised by the Clermont Club, in London.
The Gambling Act 2005 paved the way for larger resort style casinos to be built, albeit in a controlled manner with one being built every few years until the Act is fully implemented. Many towns and cities bid to host one of these so-called "super casinos", which will be similar to those found in Las Vegas. On 30 January 2007 Manchester was announced as the winning bid to be the location of the first super casino. On 29 March 2007, the House of Lords urged the Government to review plans for the massive super casino in Manchester. Instead it supported plans for 16 smaller casinos, including ones in Solihull and Wolverhampton. In 2007, then Prime Minister Gordon Brown said that the Government would not be proceeding with the super casino in Manchester
Well that was a bit of history and if you are in UK and wish to visit the land casinos then here are the best five of them to enjoy awesome games
1. Grosvenor Casino Leeds Westgate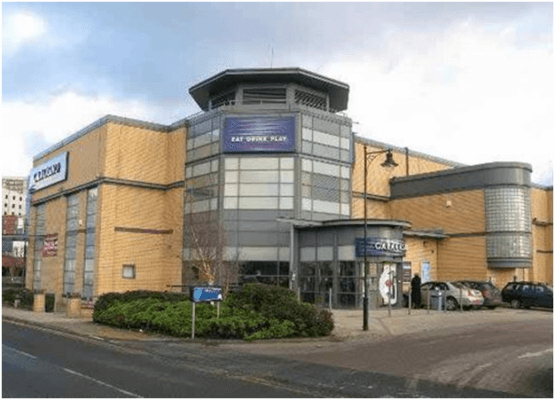 Location: Wellington Bridge Street, Leeds, LS3 1LW
Phone:  01133 893700
Opening hours: 24 Hours
Grosvenor Casino Leeds Westgate opened in 2011, and its gaming floor covers almost 20,000 square feet. It cost £500,000 to construct, and that seems surprisingly little for how charming the facility is. Grosvenor Casino Leeds, Westgate, is owned and operated by Grosvenor Casinos (GC) Limited (a company incorporated in England and Wales under company number 08306157), whose registered office address is at Statesman House, Stafferton Way, Maidenhead SL6 1AY.
Live games and slots are open 24 hours a day, 2 days a week, making it a popular place for night gamblers and morning larks. Five poker tables cater to players, while 14 table games add some diversity to the choice and 80 slot machines round out the playing floor.
You can enjoy roulette, blackjack, three-card poker, dice, Punto Banco, slots and electronic roulette, as well as five cash poker tables. The poker room is renowned throughout the North of England for the quality of the competitions held here. All the tournaments are dealer dealt.
Besides the casino, the facility also has two bars and a restaurant. There's a restaurant menu available in the evenings from 5pm to 11pm, while the bars serve from 2pm all the way through to 2am.
The casino restaurant offers a variety of contemporary, quality cuisines served in a relaxed, welcoming atmosphere. From Pesto Crusted Halibut and Mushroom and Stilton topped 8oz Rump Steak to their Chef of the Year dish, Persian Spiced Half Chicken, you're spoilt for choice. And for a traditional taste of Spain, their new tapas menu is perfect. Indulgent desserts, such as Three Berry Mousse Cake, are the perfect way to end your meal. Also have even handpicked wines, beers and spirits from all around the globe to complement their wonderful variety of new dishes.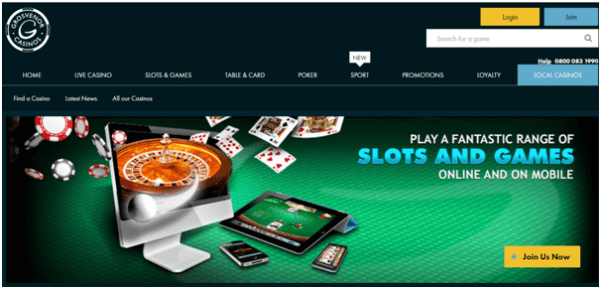 Two stylish bars offer ample space for relaxing and socialising make the Westgate the venue of choice for parties, celebrations, birthdays, or any occasion! Situated in a prominent and easily-accessible position, just west of the town centre on Kirkstall Road, there is a large on-site car park. The Grosvenor Casino Leeds Westgate is the ideal location for an exciting night out in a unique atmosphere.
You can enjoy playing online at their website with your PC or laptop or even mobile phone and get great bonus offers such as free £20 no  deposit bonus. Also enjoy some live sporting action SKY SPORTS, day or night. Northerners have this great choice of casinos, as there are currently two venues in Leeds and a third due to open early 2017.
2. Aspers Casino London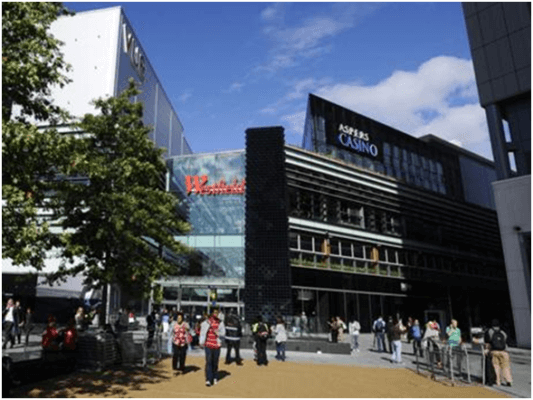 Location: Westfield Stratford City 312 The Loft Montfichet Road Olympic Park London E20 1ET
Phone: +44 (0)208 536 5630
Opening hours: 24 Hours
This casino is located in West London, Aspers Casino capitalised on the hype surrounding the 2012 Olympics by building a large gaming facility in Stratford. It opened for business in 2011, and has seen great levels of popularity ever since. Admission is free, and the dress code is smart but relaxed. It's located in the Westfield shopping centre, so you sometimes see shoppers loaded down with bags wander in for a change of pace.
There's a whopping 65,000 square feet of gaming space here, taking in 40 table games and 150 gaming machines with up to £20,000 progressive jackpot slots as well as betting on live sports games and races. The Aspers Poker room has 15 tables where you can enjoy Roulette, Blackjack, Three Card poker, Punto Banco and the Superwheel and runs exclusive poker tournaments daily – letting amateurs and pros alike test their mettle. You can find Crazy 4 Poker too which is new table game where you compete against the dealer to make the best '4 card' poker hand.
Also enjoy free bingo everyday from 11 am £500 Jackpot and3 Pages of Treble Chance Bingo
£5 for 1 line, £10 for 2 lines & £20 for a Full House at 11.30AM  £3 for 3 100% of stake returned in prize money
The casino aims to be modern and accessible, so there's all kinds of thoughtful touches. Games machines have docking stations to charge your phone at and the loyalty program gives you great bonuses if you're a regular customer.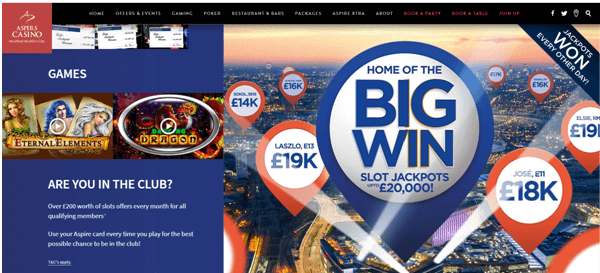 The casino also has three wonderful restaurants where you can enjoy classic dishes, tasty treats and amazing cocktails in Clary's restaurant, Sky bar and Tanzi bar
As a bonus you get £5 freeplay when you join this casino for the first time. Also earn Freeplay Xtra on slots and electronics as well as Freeplay Xtra Table Bets for table gaming. Plus as an Aspire member, you'll also qualify for loads of additional benefits like exclusive event invites and seasonal bonuses.
3. Genting International Casino, Birmingham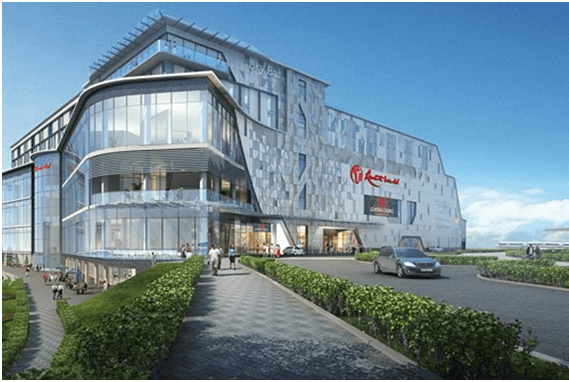 Location: Resorts World Birmingham, Pendigo Way, Birmingham B40 1PU
Phone: 0121 273 1100
Opening hours: 24 Hours
Genting International Casino brings you the best in gaming, entertainment and leisure. Resorts World is a name synonymous with leading leisure destinations around the world from Malaysia to Sentosa and soon to be Las Vegas.
The casino is at the heart of the Genting Casinos United Kingdom estate, which boasts over 40 casinos nationwide. Celebrating its 50th anniversary in 2015, the Genting Group has grown into a truly global business with interests spread across the world. The Group, one of Malaysia's biggest and most respected corporations, now enjoys a market capitalisation of US$33.5 billion. With 4, 500 hectares of prime resorts land in its portfolio and 35,000 employees across the world, the company is highly respected and a multi-award winner.
You can wander around the 100,000-square foot casino, and play any of the 31 table games or 150 slot machines. If you need a change of pace, explore more than 50 shops in the integrated mall, catch a movie at the 11-screen cinema, or relax at the tropical spa in the Genting Hotel.
So you can play a variety of casino favourites like American Roulette, Blackjack, Baccarat and a range of table poker games such as 3 Card Poker. You can also enjoy an external high-tec gaming area offering Blackjack and Roulette and electronic gaming; the first of it's kind outside London. There's even tutorials for new players in the poker rooms to help get you up to speed.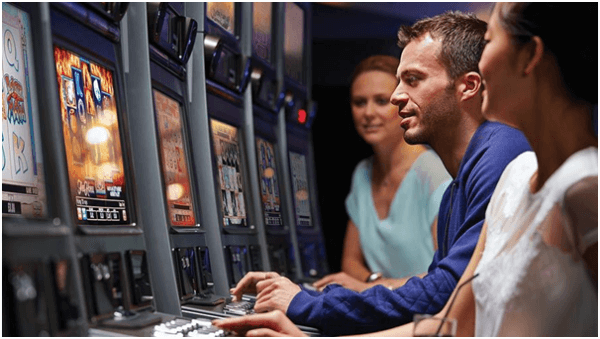 Also enjoy over 100 different slot machines, from old-time classics to the very latest games, you're sure to find your favourite, combine this with over 60 electronic roulette machines and you'll be simply spoilt for choice.  Available 24-7 in a stylish setting, you can play the widest choice of Slots and Live Link games, with jackpots up to £20,000.
You can also enjoy the thrill of live Roulette, Baccarat and 3 Card Poker on HD screens, and experience all the gaming action on giant video wall. Plus, you can take Roulette at your own pace on interactive HD touchscreens with easy-to-repeat bets.
Also the casino offers Private Gaming for their valued players and have excellent options in two luxury Salon Priveés which boast high-stakes gaming in the height of privacy and comfort. You also have an exclusive external private gaming area to rival any gaming floor in the UK.
You can play online games at this casino all you need is to sign in and register like any other online casino
4. The Casino at The Empire London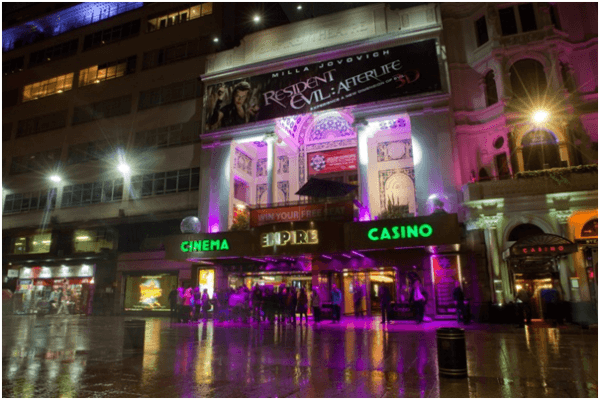 Location: Empire Casino, 5-6 Leicester Square, London, WC2H 7NA
Phone: 020 3355 7838
Opening hours: 24 Hours
Empire Casino is part of the famous Caesars Entertainment group. Located in the heart of London and open 24/7, and is permanently buzzing with activity and excitement.
With more than 55,000 square feet of gaming and entertainment space across two dramatic floors, you'll find everything you need for a great night out – all under one roof.
Try your luck at the games which are spread over two floors: there's 50 gaming tables, and 40 slot machines, and nearly 90 electronic roulette machines. If you're all about the wheel of chance, The Empire is the casino you've been dreaming of.
On the casino gaming floor, you'll feel the adrenaline kick in as soon as you take a seat at one of their tables, whether you're playing Blackjack, Three Card Poker, Punto Banco, American Roulette or any one of the many games available. Plus there's always the thrill of Slots and Electronic Roulette machines.
The entertainment doesn't stop on the gaming floor. The casino offers hugely popular Carlsberg Sports Bar with multi-screens of all the best sports, from Premier League matches to American football, while their Icon Balcony Bar with a terrace overlooking Leicester Square is the capital's best-kept secret. The food at theirAsian fusion restaurant, FuLuShou is also delicious. As a VIP player you can also gather rewards and other great offers.
5. Alea Casino Glasgow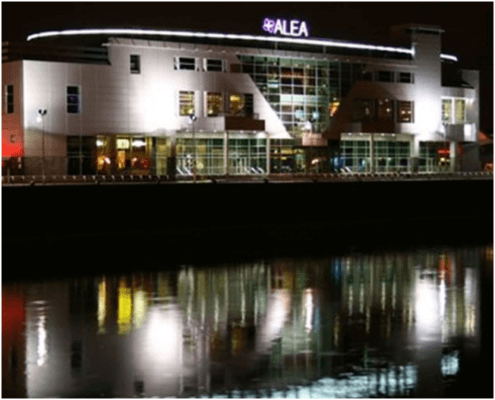 Location: The Alea Casino Glasgow, Springfield Quay,, Glasgow, G5 8NP
Phone: 0141 530 9833
Opening hours: 24 Hours
Alea Glasgow is a unique entertainment destination in a stunning riverside setting, where free live shows and music, elegant dining, stylish bars and world-class gaming are always on the bill. Owned by the same company that runs Caesars in Las Vegas, Alea has a definite sense of glitz and glamour to it. Locals and tourists alike love this casino, which is sat on the banks of the meandering River Clyde. While the 9,000-square foot gaming space might sound small, there's nothing disappointing about this venue.
This is the country's largest and most lavish casino and entertainment venue, with two floors of casino space, including a private poker room and VIP gaming suite.
It's also a showcase for Scottish art and design, featuring work by Timorous Beasties and Glaswegian pop artist Ashley Cook. No membership is required to enjoy Alea but do have a loyalty programme that brings benefits you'll love.
There's 21 table games and 60 gaming machines inside this casino  enough to keep you busy, but not so many that it feels crowded. The poker room has three tables and regular competitions, and there's plenty of other ways to stay entertained. Many locals are even part of the loyalty program, which gives you cool bonuses just for playing games at the casino.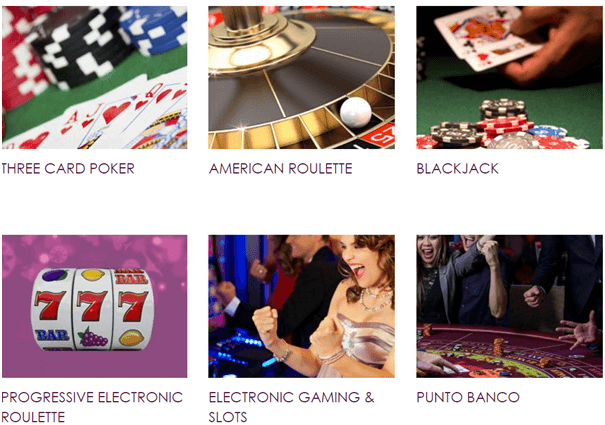 Dine in style at the on-site restaurant, check out the progressive jackpot slots that could win you up to £10,000, and lose yourself to some classic Vegas-style live shows and music. It's a very classy, charming way to spend an evening but, since it's open 24 hours a day, you can also enjoy at other casinos too.
So you can enjoy at these best five casinos and also no matter where you live, or where you want to go you will find that UK is full of great casinos, whether you love American-style mega-complexes or quaint and intimate parlours full of locals you will certainly find one of your favourites.